So once again I had the honor of developing a visual element for the live shows of my dear friends of the band "Someone"
Instead of just a screen with immersive visuals this time we wanted to go a bit more sculptural.
We settled on a light installation stage decor in the form of several eye-objects with LED lighting and light fixtures that react to the Ableton live set via the plugin Beam (thanks guys!), making the lightshow perfectly timed every show. The objects look great in the daytime as well with a stained wooden finish and indirect lighting as well as providing a canvas for this tour's animated projections!
---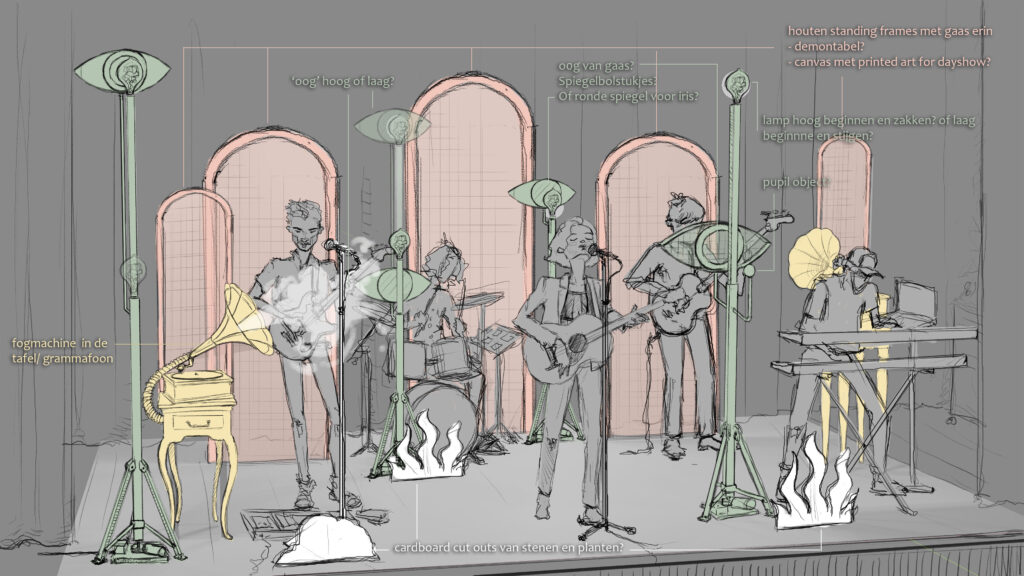 During this project I realized that for the LED strip to be directed the way we wanted, and for making the curved shapes more sturdy than plywood, I was going to have to bend wood!
The method I settled on for this project is 'kerf bending' because it did not require any steambox I would have to build, seemed easier then laminating and it allowed me to also work with pinewood rest-materials from building sites which is not so suitable for steam bending.